Unser Selbstverständnis
How would you describe your photography style?
---
I typically describe myself as a relaxed, candid, and natural style photographer. I focus heavily on getting to know my couples and the connection between them. I am very attentive to emotion, love, laughter, energy and have a focus on that aspect of a wedding day.
For my style of imagery I work with each couple to understand what they maybe after. I use tools like Pinterest, Instagram etc to get an idea as to what each couple is looking for if I feel my couples are unsure. I am always up to a challenge for something new however I have had a lot of experience with styles from extremely relaxed, to very formal.
---
Do you travel and if so, what are the costs?
---
Yes and none! In some cases I will travel interstate without travel costs. No matter where you are, I'm happy to travel to be with you, I love driving, I love flying so I'm not going to charge for that.
---
Do you require a meal if my package includes reception coverage?
---
No, we do bring our own food to sustain us through the day. However many kind couples have provided us a meal and while we never take that for granted it is appreciated. If it saves you money though we'll never think anything of bringing our own food.
---
Do you offer prints in your packages?
---
As I tailor my packages, I look to include prints only when needed. Your gallery will always be available, images are always able to be printed at any stage, in fact Christmas time is when many people get theirs done! I suggest to my couples they invest their budget into maximising what we can capture on the day for them and look at prints after. We have some amazing print discounts available. However in saying this, we do include prints in a number of our packages offered.
---
What sort of coverage do we get on the day?
---
Nearly always more than we say. We offer coverage broken down as Getting Ready (Bride or Both), Arrival & Ceremony, Group/Couples Images, Reception (Start), Reception (All). That way we capture what you're after, and don't have to watch the clock. We work with our couples to utilise the time efficiently, to maximise what we capture while we're there.
---
Why should I pay for a photographer when my cousin has a new iPhone?
---
There are many reasons why hiring a professional photographer has its advantages over using an amateur photographer or iPhone. To many reasons really to say here. Basically the quality from professional photography gear and the tools we use are significantly higher than the typical amateur equipment. We often utilise $10,000 - $20,000 worth of equipment to cover a wedding, an investment amateur's that aren't dedicated into the wedding industry typically don't have.
While modern phones do have incredible cameras, they can not reproduce the quality of files/data/images that professional cameras can. For example, an iPhone can print reasonable quality up to A4 in size, whereas our professional equipment could blow your images up to billboard size.
Professional wedding photographers are capable of dealing with anything thrown at them, fast, slow paced weddings. A sudden onset of rain, sun, hail, snow or even going from outside to dark environments is something amateurs will struggle with. Another big reason is not so much the photography but the experience and support we offer. Most weddings don't go to plan, that's where we can support you and keep things on track for you.
---
Do we get an album? How many Pages?
---
Albums are optional, we do typically sell albums with our packages. We have some amazing premium photo books on offer. Like prints, these can be purchased at a later stage also. They come with a minimum of 30 images (15 pages).
---
Do you offer videography?
---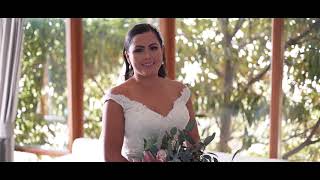 Yes, absolutely. We offer very affordable professional videography options; in fact, we are doing videography of some sort at around 80% of our weddings. We generally offer RAW (just the ceremony or and also reception speeches), half day, full day, and tailored options. While having amazing images is unquestionable, we highly recommend discussing this as there is nothing more amazing than looking back over your wedding with a beautiful highlight film and hearing your vows back.
---
How many photos do you take?
---
We don't limit our images; we offer unlimited amounts. How many we take depends on what coverage you get. Generally we are providing between 400 – 900 images. We also provide similar images to others, to allow you to choose the image you like most out of each part of the day. We do take a lot more than we provide, but of course we pull out images like people blinking, distracting images, duplicates and more.

Here is an example gallery: Chloe & Jesse
---
Do you offer discounts?
---
Unfortunately not. We offer a premium service that's tailored to everyone's budget. We will always offer the best price we can. We do however have special offers from time to time where we may include something for free like an engagement session for example.
---
Can we meet?
---
While it's not required it does help feel more comfortable on the day as you know who we. An engagement session is great to as its one step further with you getting used to the us and the camera. If we can't mee to for a coffee, we can also offer skype/video meetings too.
---
Same Sex?
---
We don't discriminate, ever.
---
I've found a cheaper photographer, do you price match?
---
Sorry, no I don't price match. My prices have been very carefully constructed to cover all costs involved in running a professional business. I take extreme pride in my work and all the time and study it has taken me to get at the level I am now to deliver the highest quality photos and products.
---
When is the final payment due?
---
Your remainder invoice will be due a month prior to the wedding, however we do have interest free purchase options which in many cases can extend the payments out well beyond your wedding for up to 12, 24 or 36 months all up. Our goal with payments isn't to add stress, we will always do what we can to help.
---
Have you ever cancelled a booking or not shown up to a wedding?
---
No, and we never will!
---
Where are you based?
---
We just say Tasmania, as we travel everywhere with no cost, we don't need to complicate things by saying we are based in a single location. We travel all over Tasmania often and plan our weddings out accordingly.
---
Do we get black and white images, or all colour?
---
We do offer some images as black and white. We can revert some back to colour at your request, or we can include more black and white if you have a preference to them. We use black and white typically to emphasise emotion or remove distracting colour elements from an image.
Your final gallery will give you the option of viewing the colour images as black and white and downloading (or printing) them that way.
---
How many people work for you?
---
Depending on how busy we are we have a team of up to 8. My wife and I generally capture most weddings, with other photographers with us (or videographers) on occasion. If we are booked, which we are a bit we will have one of our team be there with you, although you will still speak primarily with myself.
Their styles are the same as myself, the resulting images and experience will be the same as if I were there myself.
---
What if you're sick or unable to attend?
---
We will communicate this as early as possible and let you know one of our other photographers (or videographers) will be there with you instead. This is outlined in our contract for your comfort and security.
---
Do you use second photographers on a wedding day?
---
Yes, 90% of our weddings will have two photographers or more. The only time we will have just one is for a smaller ceremony, a tighter budget or if a couple requests it. My wife is generally there with us to support you both through the day, although she is often taking photos too.
---
Should we have an engagement Session?
---
We highly recommend it as it allows you to get used to us and how we work in advance which is really helpful on the day. We often hear that we weren't noticed on the day or blended in with family and friends which is always great to hear. Having an engagement session really helps with this. It also allows us to get to know you both better and better pick up on the connection between you both so we can capture it on the day.
---
Any advice on choosing a photographer?
---
Always choose someone whose work you love and someone who you truly feel comfortable with. If you get along and love the look/feel of their images, you'll have a fun, relaxed day and most importantly, amazing images. Price is only secondary, and photography is a major investment. After all, when your wedding day is over and everything is packed away, all you have left are your photos, so please choose wisely.
---
What happens if it rains?
---
We're prepared, we're always prepared, and we love taking rain images, in fact some of our favourite weddings and images are from rainy days! We'll look after you both, we'll keep you warm and dry as best we can. We've got a massive range of images we love taking.
What it generally comes down to is how the couple feels about it, if they are happy, positive and nothing will ruin their day then we almost hope it rains! They make for such beautiful intimate, special and unique images.
---
What is the deposit, and why the deposit?
---
Just 25% of the total. If money is tight, we can discuss though. We use the deposit to get things started at our end, organising people, and planning things out. We will book accommodation, flights etc as needed. The deposit is non-refundable for this reason.
---
Do you have any hidden expenses?
---
No, I am open about everything I can!
---
How much time should we allow for our photos on the day?
---
The amount of time we suggest you set aside for photos depends on the time of day.
Preparation Shots – Duration: 60 minutes to 1.5 hours
Ideally, we would have 45 minutes for the both of you.
Family Photos – Duration: 30 minutes to 1 hour for larger groups/combinations
Have a list of pictures that you want with your family/friends right after the ceremony. Also, have one person from each side of the family that is really organized (and loud) to move people in and out of the photos.
Couples session – Duration: 45 minutes to 1,5 hours
There is the option of doing this before the ceremony in conjunction with a "first look." That way you can enjoy the rest of your day without having to worry about taking too much time out for photos. Also this is when the makeup and hair are fresh. We'll set up a first look moment so it will still be a surprise when you see each other.
If we do this after the ceremony, we'll head off to pre-planned locations and spend some time together. We can work in with shorter periods of time, and longer but generally 1 to 1.5 hours is sufficient and helps you keep relaxed. Of course your bridal party is welcome, however it's nice to have a little time just us.
Sunset Photos – Duration: 10 to 30 minutes
We don't need a great deal of time for this, often I just grab you when there is going to be a nice sunset and we pop out, unless we have to travel it is usually over in 10 to 15 minutes.
---
We aren't comfortable in front of the camera, we don't like posing, what do you do?
---
Ironically, I am the same! Therefore I can relate and have a good understanding on how to go about things. Nearly everyone is like this, so it is very normal and how we operate by default.
Because we take the time to get to know you, one advantage is we can help you feel more comfortable naturally. We don't do specific posing as such, we more put you in a comfortable scenario and give you things to talk about that will help you feel relaxed.
---
Do you "Edit" our photos? Why does it take some time to receive them?
---
The general understanding of what editing would be is for someone to say use Photoshop and modify the image. I don't do this no, I don't "edit" the images I take. I've spent years learning, studying, experiencing, practicing what I do as to not need to edit like that.
Occasionally very minor things maybe required, like one wedding had lots of flies and the family photos had flies in them on their clothes so I removed them. Sometimes I will be asked to remove pimples and things like that.
The time taken is to process the images, to sort them all out, put them in order, convert them from raw data to images and balance them all out and things like that. With sometimes 20-30 weddings on the go it can take time to work through them all. We work day and night 7 days over our peak period to get images to our couples as fast as possible. We do our best to keep our couples in the loop as to where they are at.
---
Why don't you do packages?
---
I have a general structure that I follow but I believe weddings are a very personal and intimate day to each couple. I believe it's more important to get to know my couples and understand what their needs are, even when they may not know.

I would rather maximise a budget and offer everything the couple is wanting and providing as much coverage as possible than offering things people don't necessarily need.
Tailored packages typically offer a great deal more than fixed packages do.
It is important to me that people appreciate my work and styles and not enquiring with me to "tyre kick" and simple price matching.
We have a great deal to offer way beyond fixed packages so very warmly welcome and appreciate each and every enquiry.
---
How do I enquire or book with you?
---
Easy! Touch base through our enquiry form here or contact us on Facebook here anytime! Our contact page is here.
---
How many hours coverage do we get?
---
We do one step better than setting a total amount of hours coverage with you. We work with you both to understand your plans for the day and start when we need to, to capture everything we need and not be in your way too much.
It's normal to feel it'd be great to have someone from the crack of dawn, but to capture your story there is only so many images and so much footage we require. You don't need to be tripping over us all morning!
We typically start at about 80% of the way through you getting ready. This is plenty to capture hair and makeup part, along with all the finer details like dress/outfits, shoes, jewellery etc.
At the end of the day, the way we work you will end up with a lot more coverage than if we had fixed hours.
---
---